Ethanol production process
Product Detail
Product Tags
In the industry, ethanol is generally produced by a starch fermentation process or an ethylene direct hydration process. Fermentation ethanol was developed on the basis of winemaking and was the only industrial method for producing ethanol for a long period of time. The raw materials of the fermentation method mainly include cereal raw materials (wheat, corn, sorghum, rice, millet, oats, etc.), potato raw materials (cassava, sweet potato, potato, etc.), and sugar raw materials (beet, sugar cane, waste molasses, sisal, etc.) And cellulose raw materials (wood chips, straw, etc.).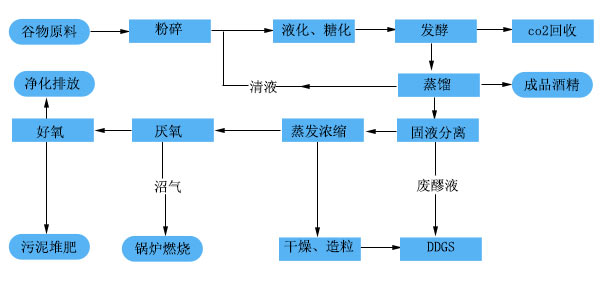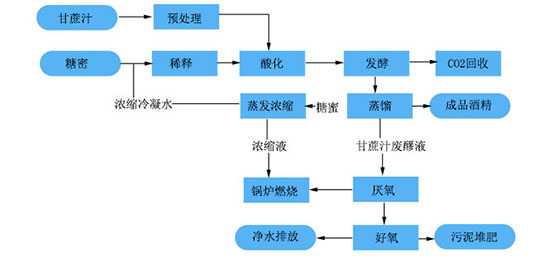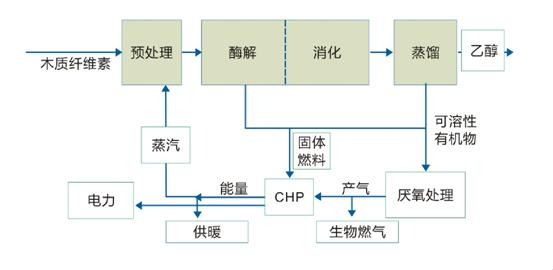 Synthesis method
The direct hydration of ethylene is the direct reaction of ethylene with water in the presence of heat, pressure and in the presence of a catalyst to produce ethanol:
CH2═CH2 + H-OH→C2H5OH (The reaction is carried out in two steps. The first step is to form an organic mercury compound in a water-tetrahydrofuran solution with a mercury salt such as mercury acetate, and then reduce it with sodium borohydride.) - Ethylene can be taken from petroleum cracking gas in large quantities, with low cost and large output, which can save a lot of food, so it develops very quickly.
It can also be converted into syngas by coal chemical industry, directly synthesized or made by industrial hydrogenation of acetic acid.
Third, the quality standard
According to the customers needs, the ethanol production unit can reach the relevant standards (GB10343-2008 special grade, superior grade, general grade, GB18350-2013, GB678-2008) or other international standards.
The company can undertake a complete turnkey project such as alcohol, chemical, pharmaceutical, DDGS.
The "Golden Character" brand distillation and ancillary equipment have a domestic market share of over 40%. In 2010-2013, the company ranked first in the same industry for four consecutive years.
---
---
Write your message here and send it to us