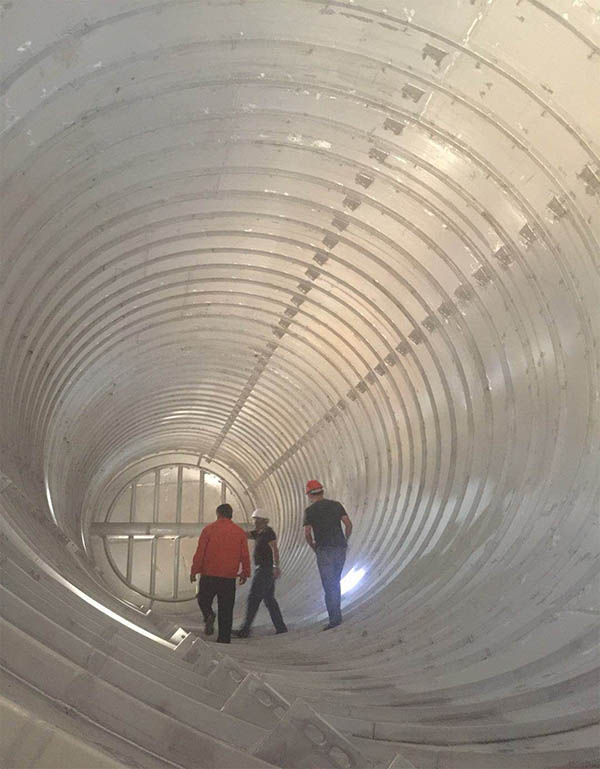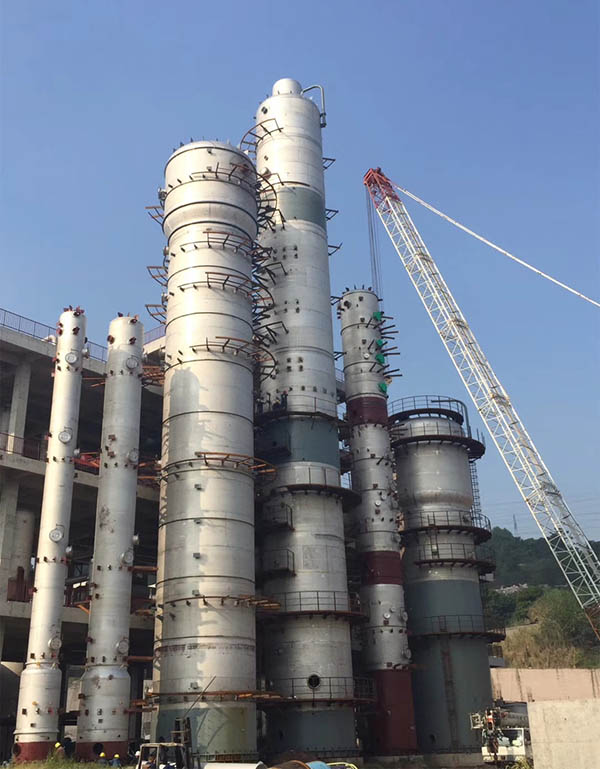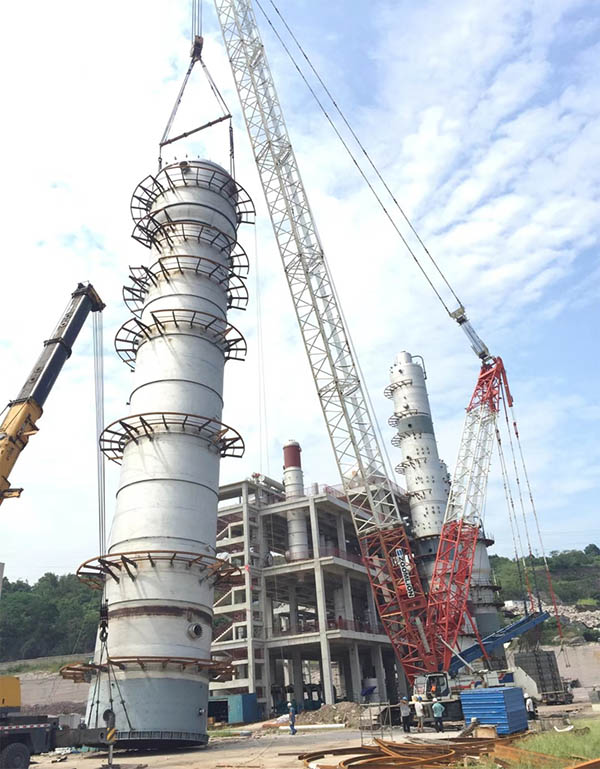 Early in 2018, our company has undertaken a single set of the largest domestic and most advanced technology, with an annual output of 600,000 tons of 27.5% hydrogen peroxide equipment. The employees of our company overcome the difficulties of large diameter, difficult construction, poor site conditions, etc., and the production process is exquisite. The three sets of key equipments such as drying column, extraction column and oxidation column of the unit are hoisted in one place.
The maximum diameter of the equipment is 7m and the height reaches 53m. From the process to the production, it has played a model demonstration role in the domestic hydrogen peroxide industry!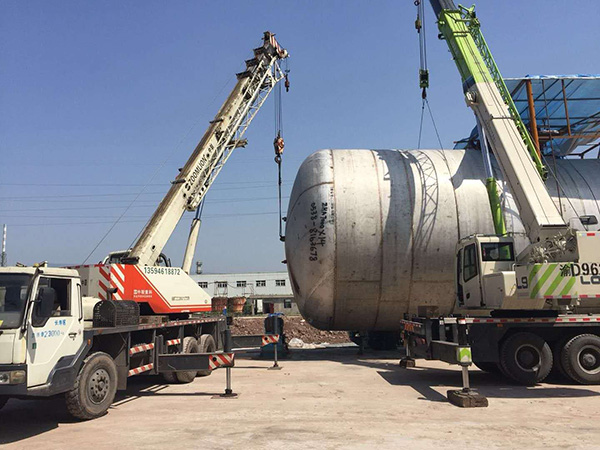 The effect of hydrogen peroxide:
1. Disinfection and sterilization:
Hydrogen peroxide is very unstable. When it encounters wounds, pus or dirt, it will immediately decompose into oxygen. This kind of oxygen atoms that have not been combined into oxygen molecules have strong oxidizing power and can destroy bacteria when they come in contact with bacteria. Bacteria, kill bacteria.
2. Bleaching:
Hydrogen peroxide has strong oxidizing properties. When the hydrogen peroxide reacts with pigments, the molecules of colored substances are oxidized and lose their original color. When hydrogen peroxide is used as a bleaching agent, the bleaching effect is permanent.
3. Anti-corrosion and deodorization usage:
Anticorrosion and deodorization are mainly to kill or inhibit certain types of microorganisms, some of which are anaerobic. Hydrogen peroxide has strong redox properties, and also generates oxygen. It kills or inhibits the growth of these microorganisms to achieve antiseptic and deodorant It worked.
4. Beauty and whitening usage:
Hydrogen peroxide application can not only remove the dirt from the skin, but also directly enhance the activity of the surface cells of the skin, inhibit and oxidize the deposition of melanin, and make the skin delicate and elastic.
---
Post time: Jan-31-2018